Our October workshop will open for submissions on Saturday, October 5 at noon, EDT. In addition to our wonderful permanent mentors, we have former 1st 5 Pages mentor,
Heather Cashman
from
Storm Literary
as our guest agent mentor!
We also are thrilled to have Geoff Herbach
join us as our author mentor!
The workshop is designed to help writers struggling to find the right opening for their novel or for those looking to perfect the all-important first five pages before submitting for publication. Why the first five pages? Because if these aren't perfect, no agent, editor, or reader will continue reading to find out how great the rest of your story really is!
So get those pages ready, we usually fill up fast!
Why is the First Five Pages Workshop a GREAT Opportunity?
You are mentored by at the guest author as well as least one and usually two traditionally-published published or agented authors from among our permanent mentors for the duration of the workshop. These authors have been through the trenches and know what it takes to get a book deal, solid reviews, and sales.
In addition, you receive feedback from the four other workshop participants.
Feedback is given not just on your initial submission, but on two subsequent opportunities to revise your manuscript based on the previous feedback so that you know you've got it right!
The final revision is reviewed by our mentoring literary agent, who will also give you feedback on the pitch for your story--the pitch that may eventually become your query letter or cover copy.
The best entry from among the workshop participants will receive a critique of the full first chapter or first ten pages from the mentoring agent, which may, in some cases, lead to requests for additional material.
How It Works:
Please see the complete rules before entering the workshop, but in a nutshell, we'll take the first five Middle Grade or Young Adult entries that meet all guidelines and formatting requirements submitted after 12pm ET on the workshop start date. Double-check the formatting--each month we have to disqualify entries because of formatting.
Click here to get the rules
. We will post when the workshop opens and closes on Adventures in YA Publishing and on twitter (
@eliza_daws
), with the hashtag #1st5pages. In addition to the rotating team of our wonderful
permanent author mentors
, the final entry for each workshop participant will be critiqued by our agent mentor.
October Guest Literary Agent Mentor: Heather Cashman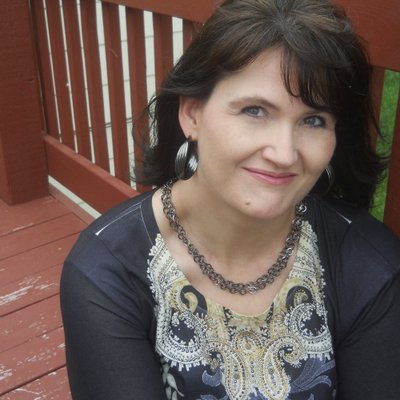 Heather Cashman has worked as Managing Director of Pitch Wars, #PitMad, and Pitch Madness. At Storm Literary, she is seeking submissions for middle grade and young adult. Heather enjoys unique characters from their own experiences.
For Heather, thematic elements and strong character arcs are a must. Heather's favorite books are commercial fiction with a literary flair and inclusive books that bring us together as citizens of the world.
To submit, please

send the first twenty pages

in the body of your email

below your query letter and signature to:

heather.stormliteraryagency@gmail.com

with "

Query TITLE OF MANUSCRIPT

" in the subject line of your email. Links to social media platforms are appreciated.
Geoff Herbach is the author of the award-winning Stupid Fast YA series as well as Fat Boy vs the Cheerleaders. His books have been given the 2011 Cybils Award for best YA novel, the Minnesota Book Award, selected for the Junior Library Guild, listed among the year's best by the American Library Association, the American Booksellers Association and many state library associations. In the past, he wrote the literary novel, The Miracle Letters of T. Rimberg, produced radio comedy shows and toured rock clubs telling weird stories. Geoff teaches creative writing at Minnesota State, Mankato. He lives in a log cabin with a tall wife.