Our May workshop will open for submissions on Saturday, May 5th at noon, EST. In addition to our wonderful permanent mentors, we have
J.M. (Joe) Lee
as our author mentor and
Natascha Morris
of
BookEnds Literary
as our agent mentor! (See below for Natascha's background and query preferences.) And we'll be hosting a twitter chat on Wednesday, May 2, from 7-8 pm EST - please join us with your questions using the hashtag #1st5pages!
The workshop is designed to help writers struggling to find the right opening for their novel or for those looking to perfect the all important first five pages before submitting for publication. Why the first five pages? Because if these aren't perfect, no agent, editor, or reader will continue reading to find out how great the rest of your story really is!
Why is the First Five Pages Workshop a GREAT Opportunity?
You are mentored by at least two traditionally-published published or agented authors for the duration of the workshop. These authors have been through the trenches and know what it takes to get a book deal, solid reviews, and sales.
In addition, you receive feedback from the four other workshop participants.
Feedback is given not just on your initial submission, but on two subsequent opportunities to revise your manuscript based on the previous feedback so that you know you've got it right!
The final revision will also be reviewed by a literary agent, who will also give you feedback on the pitch for your story--the one that may eventually become your query letter or cover copy.
The best entry from among the workshop participants will receive a critique of the full first chapter or first ten pages from the mentoring agent, which may, in some cases, lead to requests for additional material.


How It Works:
Please see the complete rules before entering the workshop, but in a nutshell, we'll take the first five Middle Grade or Young Adult entries that meet all guidelines and formatting requirements. (Double check the formatting - each month we have to disqualify entries because of formatting.) Click here to get the rules. We will post when the workshop opens and closes on Adventures in YA Publishing and on twitter (@etcashman, @MelissWritesNow, @charlotteclg ), with the hashtag #1st5pages. In addition to the rotating team of our wonderful permanent author mentors, the final entry for each workshop participant will be critiqued by our agent mentor.


May Guest Literary Agent Mentor: Natascha Morris
Natascha spent most of her childhood in a leather chair with her nose in a book. Formerly an editorial assistant at Simon & Schuster, her passion for books across genres and her desire to finding amazing talent drove her to make the transition from editorial to literary agent. She is looking for picture book, middle grade, and young adult manuscripts across most genres. Stories about first generation immigrants are especially welcome, since she is a first generation. For middle grade, she is looking for historical fiction, fantasy, and quirky books.
You can contact Natascha at NMSubmissions@bookendsliterary.com or follow her on Twitter at
https://twitter.com/SoCalledYALife
May Guest Literary Author Mentor: J.M. Lee
J. M. (Joseph) Lee is a Minneapolis author, illustrator and writing mentor with a background in linguistics and film. He was the winner of the prestigious Jim Henson's the Dark Crystal Author Quest and author of the anticipated
SHADOWS OF THE DARK CRYSTAL
, the official prequel fantasy novel to the 1982 classic fantasy film.
Joe likes coffee, history, and Corvettes. He mostly comes out at night… mostly.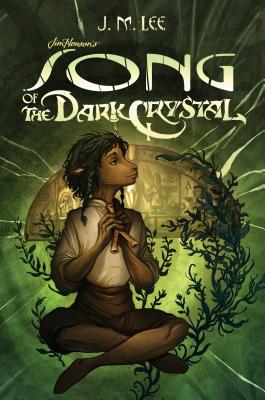 Kylan of Sami Thicket is a skilled song teller, but singing the tales of long-gone heroes won't help his friends as they journey into dangerous, unknown lands. After uncovering the betrayal of the Skeksis Lords, he and his friend Naia are on the run, pursued by the Skeksis's underlings and outcast even among their fellow Gelfling. But Kylan knows the truth must be told, no matter how difficult the telling. Maybe there's use for a song teller after all...
Where to Buy:
Barnes and Noble
Amazon
IndieBound
Add it on
GOODREADS!