Our January workshop will open for submissions on Saturday, January 6th at noon, EST. In addition to our wonderful permanent mentors, we have
Christina June
as our author mentor and
Abby Saul
of
The Lark Group
as our agent mentor! (See below for Abby's background and query preferences.)
The workshop is designed to help writers struggling to find the right opening for their novel or for those looking to perfect the all important first five pages before submitting for publication. Why the first five pages? Because if these aren't perfect, no agent, editor, or reader will continue reading to find out how great the rest of your story really is!
On Wednesday, June 3, from 8-9 pm EST we will be hosting a 1st 5 Pages twitter chat, to answer any questions and chat about those crucial first pages, under the hashtag #1st5pages. We hope you can join us!
Why is the First Five Pages Workshop a GREAT Opportunity?
You are mentored by at least two traditionally-published published or agented authors for the duration of the workshop. These authors have been through the trenches and know what it takes to get a book deal, solid reviews, and sales.
In addition, you receive feedback from the four other workshop participants.
Feedback is given not just on your initial submission, but on two subsequent opportunities to revise your manuscript based on the previous feedback so that you know you've got it right!
The final revision will also be reviewed by a literary agent, who will also give you feedback on the pitch for your story--the one that may eventually become your query letter or cover copy.
The best entry from among the workshop participants will receive a critique of the full first chapter or first ten pages from the mentoring agent, which may, in some cases, lead to requests for additional material.
How It Works
Please see the complete rules before entering the workshop, but in a nutshell, we'll take the first five Middle Grade or Young Adult entries that meet all guidelines and formatting requirements. (Double check the formatting - each month we have to disqualify entries because of formatting.)
Click here to get the rules
. We will post when the workshop opens and closes on Adventures in YA Publishing and on twitter (
@etcashman
, @MelissWritesNow,
@charlotteclg
), with the hashtag #1st5pages. In addition to the rotating team of our wonderful
permanent author mentors
, the final entry for each workshop participant will be critiqued by our agent mentor.
January Guest Literary Agent Mentor:
Abby Saul
Abby founded The Lark Group after a decade in publishing. A zealous reader who loves her iPad and the ebooks on it, she still can't resist the lure of a print book. Abby's personal library of beloved titles runs the gamut from literary newbies and classics, to cozy mysteries, to sappy women's fiction, to dark and twisted thrillers. Find her
@BookySaul
on Twitter.
Abby is looking for: adult literary fiction and adult commercial fiction (including historical fiction, women's fiction, mysteries, and thrillers)
Click here for how to query Abby!
Christina June writes young adult contemporary fiction when she's not writing college recommendation letters during her day job as a school counselor. She loves the little moments in life that help someone discover who they're meant to become – whether it's her students or her characters.
Christina is a voracious reader, loves to travel, eats too many cupcakes, and hopes to one day be bicoastal – the east coast of the US and the east coast of Scotland. She lives in Virginia with her husband and daughter. Find her on Twitter @ChristinaJuneYA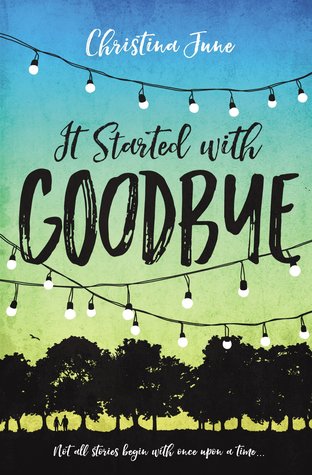 Sixteen-year-old Tatum Elsea is bracing for the worst summer of her life. After being falsely accused of a crime, she's stuck under stepmother-imposed house arrest and her BFF's gone ghost. Tatum fills her newfound free time with community service by day and working at her covert graphic design business at night (which includes trading emails with a cute cello-playing client). When Tatum discovers she's not the only one in the house keeping secrets, she finds she has the chance to make amends with her family and friends. Equipped with a new perspective, and assisted by her feisty step-abuela-slash-fairy-godmother, Tatum is ready to start fresh and maybe even get her happy ending along the way.