Our March workshop will open for entries on Saturday, March 5 at noon, EST. We'll take the first five Middle Grade or Young Adult entries that meet all guidelines and formatting requirements. (We are no longer taking New Adult entries.) Click
here
to get the rules. I will post when it opens and closes on Adventures in YA Publishing and on twitter (@etcashman), with the hashtag #1st5pages. In addition to our wonderful permanent mentors, we have author
Sarah Fine
and agent
Nicole Tourtelot
!
March Guest Mentor -
SARAH FINE
Sarah is the of several books for teens, including
Of Metal and Wishes
(McElderry/Simon & Schuster) and its sequel,
Of Dreams and Rust
, the
Guards of the Shadowlands
YA urban fantasy series (Skyscape/Amazon Children's Publishing), and
The Impostor Queen
(McElderry, January 2016).
She's also the co-author (with Walter Jury) of two YA sci-fi thrillers published by Putnam/Penguin:
Scan
and its sequel
Burn
.When Sarah's not writing, she's psychologizing. Sometimes she does both at the same time. The results are unpredictable.
BURN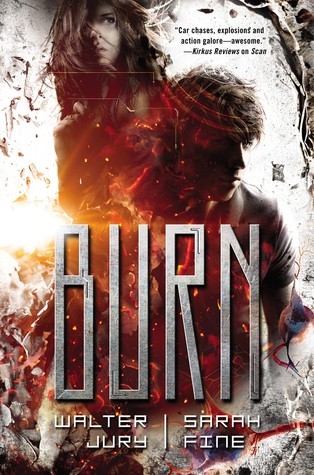 At the cliffhanger ending of Scan, Tate loses the very thing he was fighting to protect, what his father had called the key to human survival. Tate doesn't have much time to worry about it because he needs to get away, to ensure he and Christina are safe. His father left him one last thing that can do just that—a safehouse, which turns out to be a clue to what's really threatening the planet. As Tate follows the clues his father left behind, he starts to uncover the truth, realizing he's up against an enemy he's only beginning to understand.
A riveting, fast-paced "we are not alone" adventure,
Burn
thrills to the very end.
Purchase it at your local bookstore, or online at
Indiebound
,
Amazon
,
Barnes and Noble
March Guest Agent -
NICOLE TOURELOT

A graduate of Columbia University, Nicole began her agenting career at ICM in 2009, working under literary agent Heather Schroder, and with writers such as Candace Bushnell, Ben Fountain, Amanda Hesser, Kim Severson, Tamar Adler, and Tom Bissell. At Kuhn Projects, Nicole worked with authors such as Marina Abramovic, Isaac Mizrahi, Tavi Gevinson/Rookie Magazine, Charles Blow, Luke Barr, Rosie Perez, Luke's Lobster, and Kings County Distillery. Nicole joined DeFiore and Company in 2015. She represents a variety of narrative and prescriptive nonfiction, including food, lifestyle, wellness, pop culture, history, humor, and memoir, as well as select young adult and adult fiction.